The Controller Offering team have focused on three main themes for this release, including efficiency to facilitate a faster and more accurate close, unification across the whole Business Analytics portfolio and optimizing Cloud in a way that will also improve on premise deployment.
Free Forms for Controller Web
Free forms built in Controller Classic can now be opened in Controller Web. Free Forms support all Controller functions related to forms, as well as the main Excel functions. Free Forms can only be accessed in the Populate tab, there is no access to Free Forms from the Intercompany, Reconciliation or Review tabs.
There have also been a number of helpful additions including filters for free and standard forms, as well as full screen mode and column width adjustment as you can see below: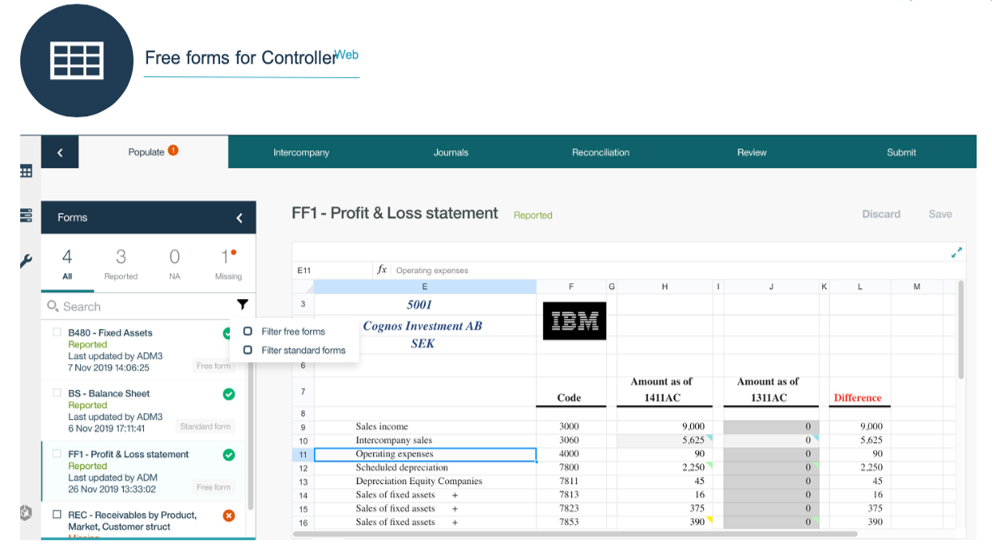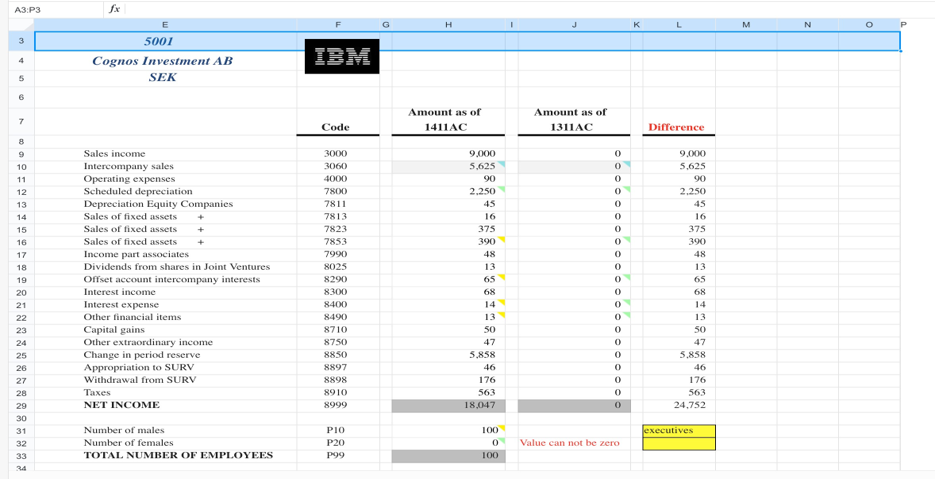 Multi selection of Companies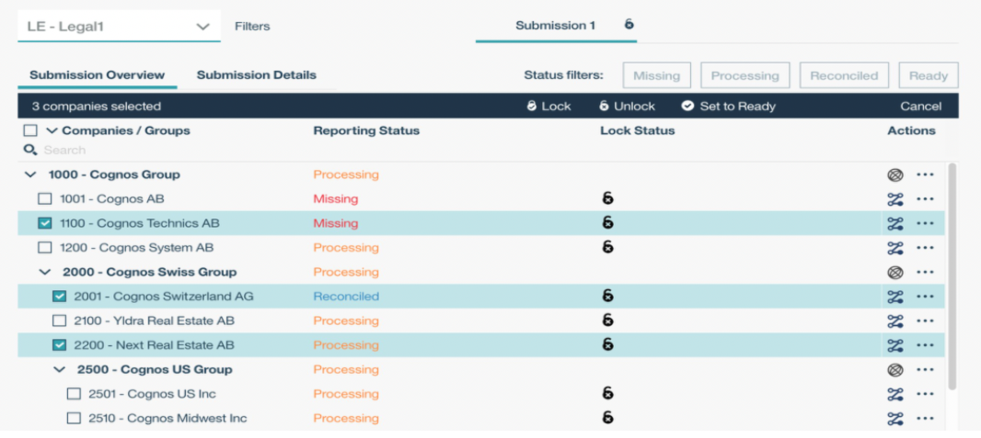 In the Submission Overview tab, you can multi select companies and perform various batch actions such as lock, unlock or set to ready.
Active Directory Authentication
This new feature eliminates the need for Cognos Analytics, so that you can use single sign on instead.
New Report rendering option
There is now a new option for rendering reports in Controller that eliminates the need for Cognos Analytics, the Controller Embedded report Library. This new option means reports should render faster and architecture is simplified.  You can find out more about configuring it here.
Clean up data in staging tables
You can now delete staging table records based on a configured number of days.
And there you have a run through of the new features.
Please note that these features will be available on premise before Cloud installations.